COME AND EXHIBIT, SELL, AND BUY MADE IN AFRICA & AfCFTA
LARGE SIZE BOOTH – ₵850
SMALL SIZE BOOTH – ₵450
Email: info@afcftapolicy.net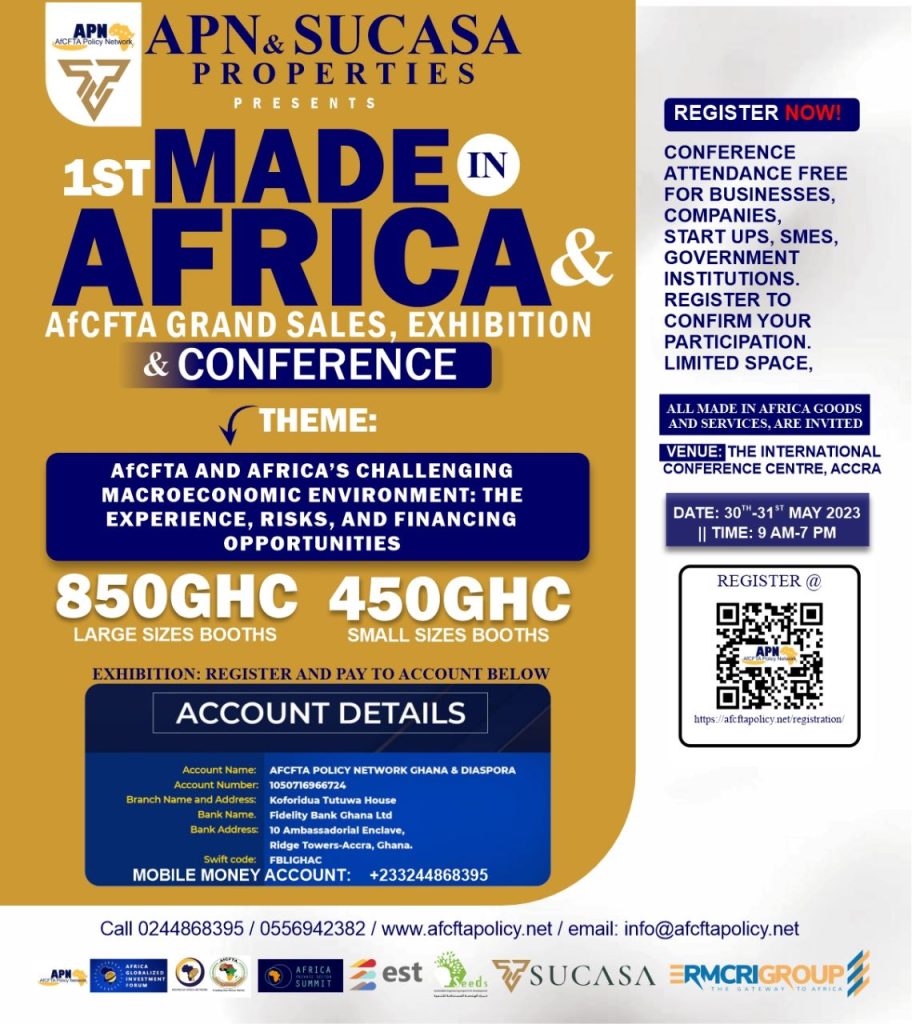 1. Conference participation: Free for companies, corporate, businesses. Limited space register now to be confirmed.
2. Conference Exhibition is payable. Limited Booths , secure one at discounted rates now.
All companies Exhibiting will have opportunity to share their experiences , promote their products and services during the conference.
With APN; Always Setting the Pace APN; You are our priority.